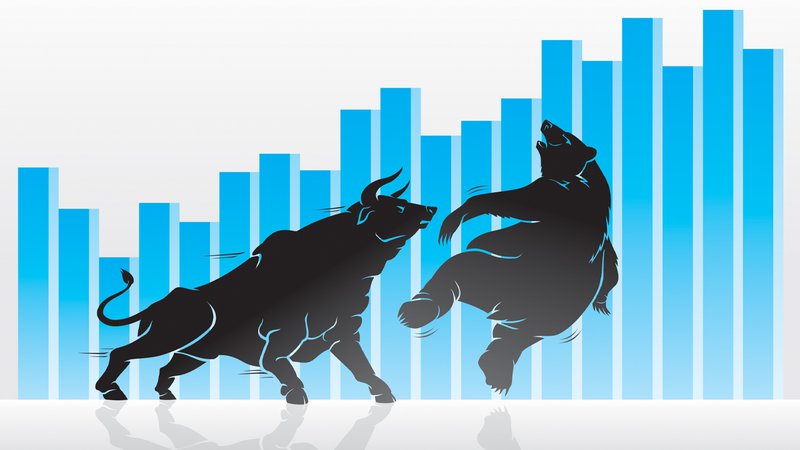 Indian markets are inching up, and is touching its new highs. With the earnings season all around, the key focus is on how the corporate results will pan out this quarter. Since it's the first quarter after the GST rollout, investors are waiting for corporate earnings numbers. So far, there has been no negative news flow to disrupt markets lately. However, stocks may see a correction if foreign investors continue to reduce their exposure to Indian markets. According to data from NSDL, overseas investors have sold net $2.05 billion worth of Indian shares since September this year.

Recent move of government to infuse 2.1 trillion to PSU banks has given markets positive news to hit new highs. This recapitalization plan is to strengthen PSU banks and help them tackle the issue of mounting bad debt. It will address both the issues of capital requirement & credit growth of the banks. However, the government will also need to figure out how to account for such a huge injection without increasing the country's fiscal deficit.

On the global front, Geo-political tensions between North Korea and US are going up. North Korea has repeatedly threatened to use nuclear weapons to destroy America. Recently, North Korea has literally warned US for a huge war threat and has announced plans to carry out a provocative new test with its Hydrogen Bomb. It has been ramping up threats and has increased testing of nuclear weapons in recent months. Military experts are warning that the likelihood of war breaking out between the countries is increasing. The impact of any such actions could affect the Global markets badly.

Overall, the current major concern is on the global economy with increasing chances of war between US and North Korea. Any such actions could lead to negative repercussions in the global financial markets. Yet, Indian markets are running on the hopes that corporate performance will show an uptick in 3rd and 4th quarter of this Financial Year. On the other hand, the base effect of Demonetization is yet to reflect on the Indian economy. This poses a risk to Q3 and Q4 numbers.

Looking at the current macro data and the sky high valuations of the markets we maintain our cautious approach for investing your hard earned money. So, we continue to have a significant portion of lower risk debt in your long term investment portfolio.

MACRO ECONOMIC TRENDS
Kindly refer to the below graphs for a summary of major macro-economic parameters and their respective trends: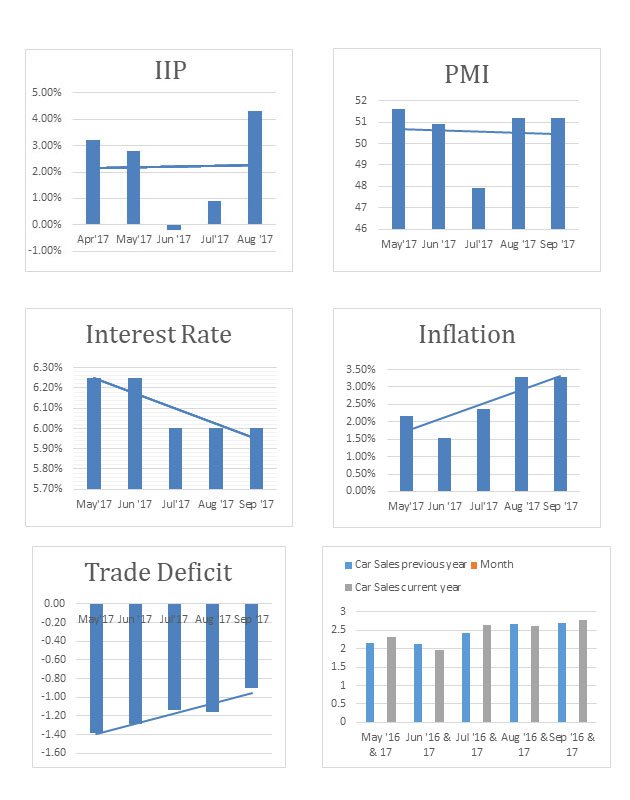 SENSEX VALUATION & CORPORATE EARNING TREND
The markets are over-valued right now and are not supported by the fundamentals. 


*As on 24th Oct 2017; historical data of Sensex and Nifty Mid Cap 100 is of last 10 years.
CORPORATE EARNINGS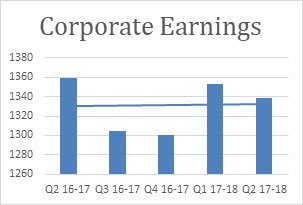 Corporate earnings declined 1.53% year-on-year in the same quarter of the previous financial year. It is also down from last quarter by 1%. Overall trend seems to be almost flat from past few quarters.